Welcome to AfricArt

Discover incredible Zimbabwean stone sculptures and Nigerian art in a contemporary home. View work by well established and emerging artists, also 1950s Yoruba agbadas and sokotos (robes & trousers). Everything is for sale: collectables, affordable pieces, appliqués and cushions.
Maybe pop in before Devil's Dyke to make a day of it? A very warm welcome awaits you. Spend a while and relax in house and garden, on the upper terrace with wonderful views over Brighton or in nooks & crannies in the charming gardens.

Sculpting Workshops are run in the garden by two Zimbabwean artists using raw serpentine and opal stone from Zimbabwe – a great opportunity to learn new skills and unlock your creative potential. Come and observe or join in. Booking essential.
We are located near the A27/Dyke Rd Avenue and close to the A23. The Withdean Sports Centre is nearby and Devil's Dyke is a 10 mins drive away. On-road parking is pretty good.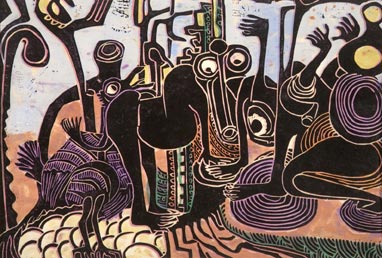 YINKA ADEYEMI (Nigeria)
Bush of Ghosts
Linocut 9/45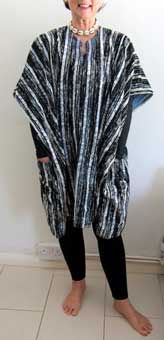 Vintage Yoruba Agbada made from velvet (Nigeria)
comes with matching trousers and hat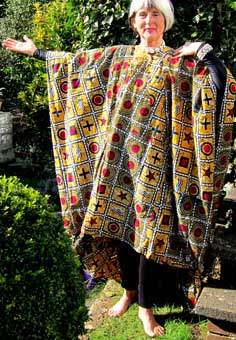 Vintage Yoruba Agbada made from cotton (Nigeria)
using traditional symbols and patterns